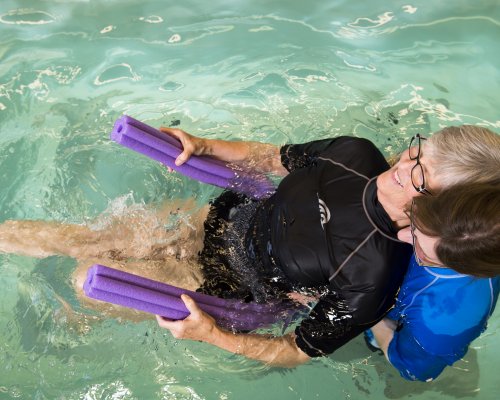 In 2008, Cascade Medical Foundation gave $110,000 toward installing a therapy pool at Cascade Medical. Our patients now have access to this fantastic rehabilitation tool.
The warmth and barrier-free comfort of the Hydroworx therapy pool can facilitate recovery earlier than land-based programs alone. The therapy pool allows the clinical team to use an array of treatment features:
Variable speed underwater treadmill
Resistance jets
Adjustable water depth
Underwater video monitoring
All of these features can help rehab patients reach their health and mobility goals sooner.