Mark Judy Memorial Caregiver Education Fund: Continuing a legacy of helping others
New fund helps Cascade Medical employees and community healthcare
Cascade Medical Foundation is honored to announce a new and exciting way we'll be supporting Cascade Medical: The Mark Judy Memorial Caregiver Education Fund.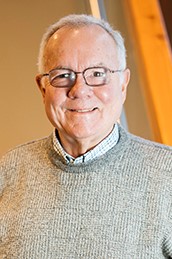 The beloved and respected former Cascade Medical CEO and Foundation board member passed away suddenly last March — and many honored him with gifts to the Foundation. But we also wanted his legacy to live on!
This new Education Fund does that. Not only will it help Cascade Medical grow and retain our local healthcare workers by awarding them educational scholarships, but it will be a reminder of how Mark led and inspired others to learn and grow.