Find out more about Mark Judy here.

Go here for more on how to access 
the education funds.

 

If you would like to donate to the fund 
in Mark's memory, send donations to:

Cascade Medical Foundation
817 Commercial St.
Leavenworth, WA 98826

For information call 509-548-2523
Donations made in Mark Judy's memory help Cascade Medical staff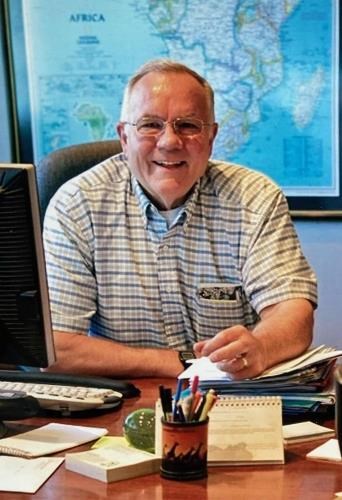 Mark Judy, Cascade Medical Foundation board member and former Cascade Medical CEO, dedicated his life to service and strived to be a positive influence on every person in his sphere.
Generous donations from those looking to honor his memory made following his death in March 2023 are helping Cascade Medical Foundation continue his commitment and philosophy of helping others.
The Mark Judy Memorial Caregiver Education Fund was established in September 2023. Its purpose: to provide financial resources to help Cascade Medical employees expand their job-related skills, which could cover everything from ongoing education, certification and training for a specific new program or service and other coursework related to their role at Cascade.
The application period, available to employees who have worked at Cascade Medical for at least a year, will open each January, with awards announced in the spring. A committee of CM staff and Foundation board members, including his wife, Terri, who continues to serve on the Foundation board, reviews and awards scholarships.
The Foundation also continues to build the core fund through donations made in Mark's memory.
The education fund is a new path for the Foundation, which historically has focused fundraising efforts on equipment and capital purchases for Cascade Medical. Some of its projects throughout the past 30-plus years include 3D mammography equipment, a new ambulance, a mobile clinic, cardiac monitors and other vital medical equipment. The board plans to continue those efforts while recognizing that providing additional educational resources for staff can help with retention and recruitment, which in turn helps Cascade Medical.
It certainly meets the Foundation's mission to "enhance and financially support Cascade Medical's ability to deliver quality healthcare to our community."
Find out more about Mark Judy's commitment and philosophy and leadership approach here.
What is the impact of the Mark Judy Memorial Caregiver Education Fund for Cascade Medical?
For Cascade Medical it means more opportunity to grow our workforce and, ultimately, ensure we have the right resources to provide the best care for our community over the long term. To be able to have a tool to help development be attainable for people who are already valued team members is very exciting. There's big benefit to the organization to have a stable, rooted team for so many reasons.
— CM CEO Diane Blake
What is the impact of the Mark Judy Memorial Caregiver Education Fund for Cascade Medical staff?
I hope it's a way to envision a bright future with room to grow while being able to continue to be rooted in a community they love. And, to have that belief in their potential be affirmed through financial support is, I hope, an inspiring and uplifting experience — and self-affirming. Incredible people make up the CM family and I am excited that the Foundation is finding a way to celebrate people's unique talents and potential in this amazing way.
— CM CEO Diane Blake