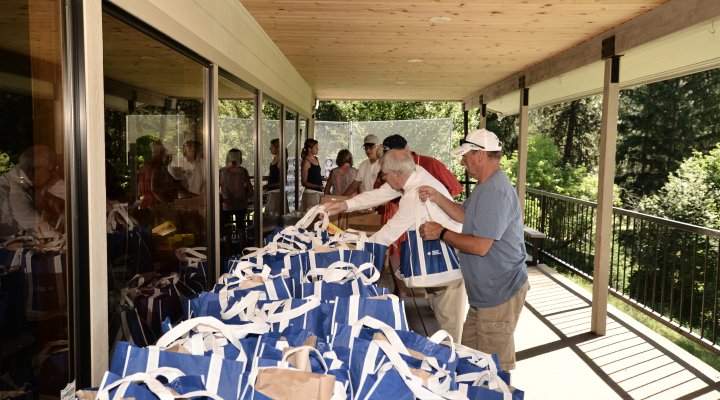 Our whole board worked hard to make the Cascade Golf Classic a success! The photo above shows board members preparing the goodie bags for golfers that morning.
Now that we've completed our annual Cascade Golf Classic (generating nearly $50,000 toward our goal project of 3D mammography), we aren't resting on our laurels. The CMF board is energetically working toward more fundraising opportunities for 3D mammography, including Benevolent Nights (see our upcoming events) and the Home and Garden Tour.
In addition, this summer and fall, the Grant Committee is applying for various grants for future needed equipment for Cascade Medical.
We're sprucing up our website as well, with the hopes of making a video in the future that highlights the history of CMF, the many projects we have accomplished and gives an overview of our mission, tied to aiding our local community. So please continue to check our website for updates.