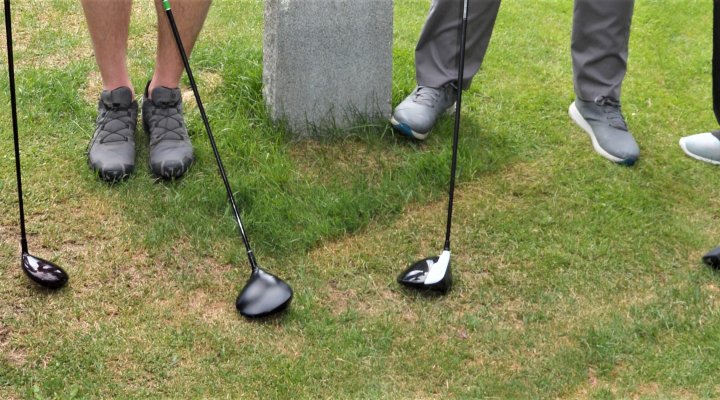 LAKE WENATCHEE — Cold hands and warm hearts were the theme on a very brisk, blustery June 19 when 120 golfers gathered for the Marson and Marson Cascade Golf Classic at Kahler Mountain Club.
Their contributions, combined with the generosity of business sponsors, donors and volunteers who helped organize the event, helped Cascade Medical Foundation raise more than $46,000 for a new cardiac rehabilitation center at the Leavenworth hospital. The tournament's proceeds cover more than half the $87,000 needed to purchase equipment and training that will offer Upper Valley cardiac patients life-extending rehabilitation closer to home.
"Our tournament format is designed to make the event fun for both serious and occasional golfers," said Foundation Board Member Rich Adamson, who served as co-chair of the golf tournament this year. "Despite Mother Nature's unusually chilly reception, our full slate of golfers and over 40 volunteers seemed to really enjoy the event. The competition was as fierce as the wind and, even though prizes were awarded to four low Gross and four Net scoring teams, in the end the big winner was the Cascade Medical Center and the many patients it serves."
Prizes — and bragging rights — also were in the mix.
Two teams tied for the low gross score. One of the two included Ken Bauman, Randy Alexander, Dennis McMahon and Dave Easterly, representing the Der Sportsmann-sponsored team. The other team included Kyle Carey, Weston Worthen, Kyle Lewis and Gary Waunch. Players from both teams have been in the winning circle in years past.
The low net score tally also resulted in a draw. The top two teams included Brant Truman, Aaron Edwards, Shawn Ottley and Doug Gibson, all members of the Lake Chelan Community Hospital staff, and the team of BJ Hitchcock, Kim Ronbeck, Kerry Cruze and Grady Cruze, who also are previous tournament winners.
On-course events included two Closest to the Pin contests, a traditional Long Drive and Limited-Flite Long Drive contest. Early birds also participated in pre-tourney putting and chipping contests.
Eight high-value raffle prizes — including thrill rides, relaxing getaways and nights on the town — also were presented.
Now in its 20th year, the golf tourney is the Foundation's largest annual fundraising event. It is made possible with generous support of local businesses, including naming sponsor Marson & Marson Lumber and host Kahler Mountain Club. Other major sponsors include Cascade Medical Providers, Senior Leaders & Commissioners, Louws Truss Inc., Pinemeadow Golf Products, Dan's Food Market, Raymond James Financial, Webb Accountancy, Quest Diagnostics, Leavenworth Lions Club, Der Sportsmann, Zarthan Lodge #148, and more than 50 Hole Sponsors and In Kind Sponsors.
"The generosity of our many local sponsors and 120 participants is simply incredible!" Adamson said. "It would not be possible for our foundation to support Cascade Medical at this level without your support. Thank you! I would also like to thank our many hardworking volunteers who helped make the event special, as well as the staff at Kahler Mountain Club for providing a fantastic venue and helping organize a great tournament."
Golfers who want to get in on the action next year can circle Monday, June 17, 2024, on their calendars. Foundation board members will begin contacting sponsors this fall. Player registration will open in March. Watch cascademedicalfoundation.org for updates or call the Foundation office at 509-548-2523.