Fundraising campaign complete for new cardiac rehab center
Cascade Medical Foundation hit its $87,000 fundraising goal for a new cardiac rehabilitation center at the end of August thanks to generous donations from the community and hard work by volunteers.
The new rehab center, offering a close-to-home therapy option for patients recovering from heart attack and heart surgery, is expected to be up and running in January.
More than half the funds, $46,000, were raised during the June 19 Marson and Marson Cascade Golf Classic hosted by Kahler Mountain Club. The remainder came from $28,000 received directly from generous individuals after the campaign was announced and from a series of Benevolent Night events from February through August. During Benevolent Nights, hosts donate a portion of the evening's proceeds to the campaign.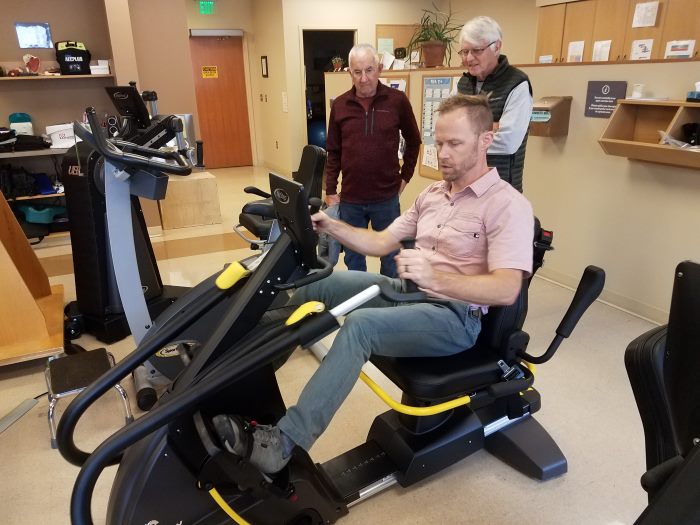 Cascade Medical Foundation Chairperson Shannon Keller announced the campaign milestone during the Sept. 17 Jive Time in the Cascade fundraising concert at the Snowy Owl Theater. It was followed by the reveal of the next campaign — to raise $70,000 for new lab equipment, more specifically, a hematology (blood) analyzer, for Cascade Medical.
The new machine will replace an aging analyzer that is in heavy use (20 to 30 times a day) and starting to experience increased downtime for service.
The equipment helps monitor anemia, hemochromatosis, infection/sepsis, leukemia/lymphoma, marrow disorders, platelet numbers (contributing to bleeding or clots) and more.
The concert, which featured swing and jazz standards by the Wenatchee Big Band, helped raise more than $10,000 to get the new campaign off to a wonderful start.
The Foundation is working on several other efforts to support Cascade Medical's ability to deliver quality healthcare to the community, including continuing to raise funds to purchase automated external defibrillators (AEDs).