We're sending a huge thank you the sponsors that helped make our golf tournament and concert successful this year. That includes those businesses that donated goods and services as well as the businesses and individuals who provided cash sponsorships. Your efforts helped us fully fund a new $87,000 cardiac rehabilitation center that will start in January and gave us a head start on our next campaign, raising $70,000 to replace the lab's aging hematology analyzer.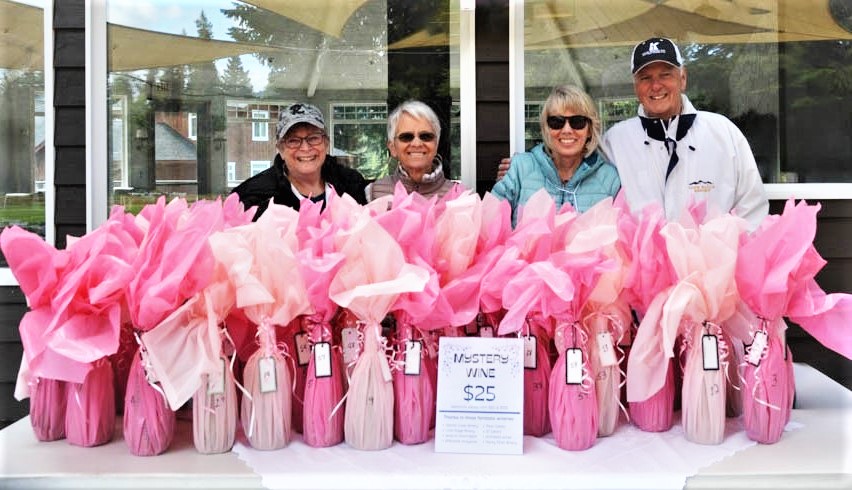 2023 In Kind Sponsors (providing goods and services)
37 Cellars
Agave Azul Family Mexican Restaurant
The Alps
Archibald James
Authentically Adamson
Bavarian Lodge
Beaver Valley Lodge
Blewett Brewing
Blue Spirits Distilling
Boudreaux Cellars
Boulder Bend Glassworks
Cascade AutoCenter
Cashmere Valley Bank Leavenworth
The Cheesemonger's Shop
Costco
Crunch Pak LLC
Cured by Visconti's
Der Sportsmann
Doghaus Brewery
Franklin Sports
Heidleburger Drive In
Hotel Pension Anna
Icicle Ridge Winery
Icicle Village Resort
Jones of Washington
Just "Plain" Grocery
Kahler Mountain Club
La Javelina
Larch
Leavenworth Adventure Park
Leavenworth Cafe Roasters
Leavenworth Echo
Leavenworth Greenhouse & Nursery
Leavenworth Reindeer Farm
Leavenworth Shirt Company
The Little Kitchen Shop
LocalTel Communications
M&C Designs
Mana Restaurant
Milbrandt Vineyards
Mountain Springs Lodge
München Haus
Icicle Brewing Company
Oil & Vinegar Cellar
Old Mill Cafe
A Paw Above
Pinemeadow Golf Products
Plain Cellars
Plain Hardware
Rocky Pond Estates Winery
Rudloof's Pizza
Safeway
Sage Mountain Natural Foods
Schocolat
Sleeping Lady Mountain Resort
Squirrel Tree Resort
Starbucks
Stemilt Creek Winery
Urban
Valley Girls Cheesecake
Wood Shop & Hat Shop
2023 Cash Sponsors
Alexander Pelman
Armada Corp.
Berkshire Hathaway HomeServices/Leavenworth Properties
Blue Bird Inc.
Braun Northwest Inc.
Brian Pulse
Bruce Williams
Cascade Veterinary Clinics
Cashmere Valley Bank Leavenworth
Chad Avery
Chris Foster
Corey Rubinfeld
Crunch Pak LLC
Dan's Food Market
Dave Walker
Der Sportsmann
Diane Blake
Dingus, Zarecor & Associates PLLC
Dr. & Mrs. Geoff & Tina Richardson
Dr. & Mrs. Tony & Meleah Butruille
Dr. Eric Stirling
Dr. Maxwell Moholy
Dr. Roselynn Gentles
Dr. Tamara Merritt
Fred Guimond & Associates
Gustavo Montoya
Heffernan Retirement Services
Heidleburger Drive In
Icicle Brewing Co.
Icicle Ridge Winery
Icicle Village Resort
Jerri Smith
Jessica Kendall
Joe Aponik
Julie & Franklin French
Kahler Mountain Club
Kathy Jo Evans
Kelly Boeing
Leavenworth Cafe Roasters
Leavenworth Chamber of Commerce
Leavenworth Lions Club
LocalTel Communications
Louws Truss Inc
Mall Boyd
Marianne & Brian Vincent
Marson and Marson Lumber (TAL Holdings)
Megan Baker
Melissa Wear-Grimm
Mike West Real Estate Inc.
Molly Bloss
Mountain Meadows
München Haus
Natasha Piestrup
Neu Flessenow Cellars LLC
Omni Staffing Services
Pat & Jaime Songer
Pool to Spa Services LLC
Quest Diagnostics
Raymond James Financial (Todd Lovell)
Robin Wolf
Samantha Linn
Squirrel Tree Resort
Syndicate Smith LLC
Tom & Patricia Baranouskas
Tumwater Drilling and Pump Inc.
The Village Alps
Webb Accountancy Corp, P.S.
Whitney Lak
Zarthan Lodge #148