Cascade Medical Foundation's current campaign is to raise $70,000 to purchase lab equipment — specifically, a hematology (blood) analyzer — for Cascade Medical in 2024.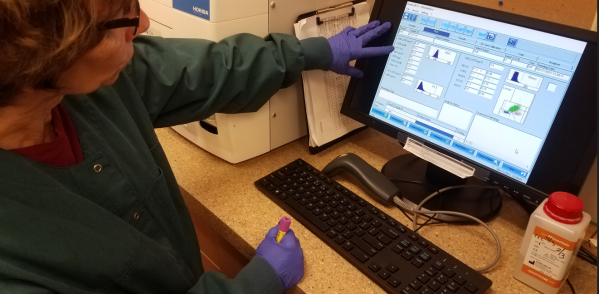 The machine is used to help monitor anemia, hemochromatosis, infection/sepsis, leukemia/lymphoma, marrow disorders, platelet numbers (contributing to bleeding or clots) and more. The new equipment will replace an aging analyzer that is in heavy use (20 to 30 times a day) and starting to experience increased downtime for service. 
The analyzer counts different types of blood cells and can check the health of those cells. Abnormal blood cells or blood cell counts could help physicians identify problems and guide treatment options for patients — one of the first steps doctors use to look for clues about what's happening with their patients.
An increased white blood cell count, for instance, may mean inflammation or infection or something more serious like leukemia. Very low numbers of white blood cells may indicate a struggling immune system. Low numbers of red blood cells indicate anemia. High numbers of red blood cells make the blood thicker and harder to circulate.
Once a blood sample is placed on the instrument, all this information is available in less than a minute.
Making sure Cascade Medical has reliable equipment for these important screenings has a direct impact on its ability to provide quality healthcare care to the community.